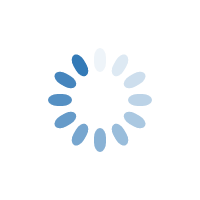 Gold Coast Lawyers
Experienced, trusted legal experts. 
Call 07 5597 3366
Bell Legal Group
Gold Coast Lawyers
Experienced, trusted legal experts. 
Call 07 5597 3366
Bell Legal Group
Gold Coast Lawyers
Experienced, trusted legal experts. 
Bell Legal Group
Gold Coast Lawyers - Bell Legal Group
John Douglas Bell founded Surfers Paradise's first Gold Coast Law Firm in 1955. Since then Bell Legal Group has played an integral part in the growth of the Gold Coast producing many community leaders and outstanding solicitors.
The current partners Rob Ffrench, Tim Elliott, Tom Trembath Jnr and Margaret Miller, are proud to lead a dedicated team of professionals providing all of our clients – businesses, families, and individuals – with high-quality professional services across a wide range of legal areas.
Whatever your legal needs, you can be sure of our commitment to finding the right solution for your situation.
Contact us today to see how we can help you.
Call 07 5597 3366 or complete the 'Contact Us' form below.
Please see below news update 'IMPORTANT – Bell Legal Group's Response to Coronavirus'
What Our Clients Say
Dear Margaret Just a note of sincere appreciation with your success yesterday.The process was really daunting but you managed to guide us with professional and personal attention through it.No question your experience and selection of colleagues proved to be a combination that produced a result that we are satisfied with and allows us to move on now without regrets.Finally, we can only again say thanks for a job well done and hope you have every success in the future.You did once say "Good things often happen to good people" we were lucky to have you on our side.Sometimes it needs a little help and you were there for us.Thank you Kindest Regards D&R, Maudsland, Queensland
Thank you very much for all your help and professionalism regarding the sale. You made everything feel easy for us. And would you be so kind as to pass on our thanks to Rob who sorted out the early issues with the contract. He may not have mentioned this, but the reason we chose Bell Legal in the first place was I discovered Rob had acted for our mother when she purchased the property almost thirty years ago. His correspondence from the time sounded very nice, and not knowing any Queensland solicitors myself, I tracked him down. It has been a pleasure to renew the connection, once removed as it were, and see a family property our mother so enjoyed travel full circle with his help . Sincerely, JS, Gold Coast
Dear Daniel, Awesome Daniel, Your guys are both professional and great in customer service. We are really happy with your services and hope to work more together in the near future. Sincerely, KC, Northern Territory
Dear Mr. Fradgley (John) As our Mother's Estate is now finalized, we wish to thank you for your help in this regard. We especially appreciate your time and advice on the Auction of the Property. We were very pleased with the outcome. We know our parents would also have been appreciative. Sincerely, S & P, Palm Beach
Dear Jodi Thank you so much for your professionalism, responsiveness, advice, attention to detail and all your help generally with this transaction, it is very much appreciated. Not sure how we would have gotten to settlement without your help and assistance.
Dear Alex, There are not any words that can express how grateful I am for all you have done. You have always given me clear and professional advice, always keeping the most important thing first - [my child]'s best interest and well being. From the first meeting to now I have trusted the direction and advice you have given me. In the beginning, I was very frightened and concerned. With every email, every word you have made me feel safe. You assured me that if the focus is always [my child's]  best interests, then that is what it will be and you were 110% right. Your care you have shown is immeasurable. You didn't just achieve final orders for me Alex but you have set me free. As I write this email, I have tears running down cheeks, there are no words Alex how grateful I am and how happy I am with the outcome.
Dear Janine I have a friend who is a retired Federal Judge. He has been following my story and has expressed his professional admiration for you and Bell Legal. Thanks so much for your excellent advice and service. It was a very distressing time and you made it much easier for me to understand a different system and cope with all the related legalities. I am copying Karen in because she made the introduction and has been very understanding. So many thanks also to Karen. DC - United Kingdom
Hi Alex, I just wanted to thank-you for all the moral and material support you have given us during this period. Yesterday was a defining moment and your efforts and professionalism have resulted in an outcome better than we could have hoped-for at the start of mediation. I admire how robust you are dealing with family matters on an everyday basis and hope that, despite the long days, that outcomes like yesterday are as upraising for you as it was for us. We are extremely grateful for your guidance and realise the personal toll that dealing with family matters must result in. To this end we offer our most heartfelt thanks for your tireless efforts in achieving a fantastic outcome.
Dear Dan, The care that you have given this task has been great. In addition, the very pleasant and supportive way, in which you have guided me through the process of making both the Trusts and the Will, has also been valued. Thank you!
Dan, Thank you for the opportunity to assist your client. We greatly appreciate it. We were all HUGELY impressed by the way you conducted the meeting , your style and how much trust you managed to build with the client.
Jodi was very precise & great to deal with. We'll be recommending her. Cheers
Hi Karen Thank you so much for all your wonderful assistance and support in finalising this matter for mum. I do so appreciate it. Warmest regards RC, Brisbane
Dear Tom and Jodi, Settlement on our Mermaid Beach sale and subsequent purchase went through seamlessly yesterday. Many thanks to you for your most professional service and guidance. It was most sincerely appreciated. We look forward to our new life and adventures at our new property and a continued rewarding relationship with the Bell Legal Group. Kind regards
Working in banking and finance for over 30 years and running a successful small business that focuses on over delivering to our clients it is rare to find people with the same mind set and can do attitude. Yes we refer to Bell legal due to the proactive response to our time critical demands, however, I have just personally executed a property purchase where I had a number of questions and scenarios I wanted answered in a timely manner so I could make an informed decision. Kudos to Jodi Prins as she responded quickly, gave examples/case studies and importantly followed up. As I say a rare find in these times. If you are looking for a prompt, efficient, proactive and level headed legal firm I would not go past Bell Legal. I know and deal with a number of legal firms on the Coast and Brisbane some good, some more transactional, but with Bell legal you feel that they focus on their fiduciary duty in a friendly and professional manner.
Bell Legal Group's conveyancing (and estates) teams were fantastic in dealing with the sales of both my parents' properties on the Gold Coast, including all the challenges with estate transitions, and property settlements. Highly recommend to anyone seeking a trouble free transaction at reasonable rates.
Community Support
A strong sense of community and giving back are important values to the team at Bell Legal Group.
Many of our team members volunteer their free time within the Gold Coast community and maintain involvement in local schools, lifesaving, local radio and charities.
We are proud supporters of a number of community organisations.
Discover More