Third Member of Trembath Legal Clan Joins Bell Legal Group

26 February, 2021
News & Updates
Three members of the Trembath family are now in law at Bell Legal Group.
Monday 22 February marked a significant day for the Trembath family, with graduate law clerk Billy Trembath being admitted to the Queensland legal profession.
Billy will be the third member of the modern Trembath family to study law and be admitted to practice.    He will join the litigation team, working with Tim Elliott and Margaret Miller to hone his skills.
Tradition is strong in the Trembath family.  Each generation names the firstborn son Thomas, and, at Bell Legal Group, we are fortunate to have two Thomases, both father and son, working together as part of our property law team.
Thomas Trembath the Third, Billy's grandfather, was admitted to the Queensland bar and practised in Brisbane during the 1970s and 80s.
Patriarch of a Queensland family originally hailing from the cane fields of Far North Queensland, Tom Trembath Snr (Tom Trembath the Fourth) completed his articles of clerkship on the Gold Coast and proceeded to found his own successful law firm, Halliday and Trembath.
In 2018, Bell Legal Group merged with Halliday and Trembath, and we have all enjoyed the way Tom Trembath Jnr and Tom Trembath Snr have seamlessly integrated with the existing BLG teams, creating a stronger and more effective firm.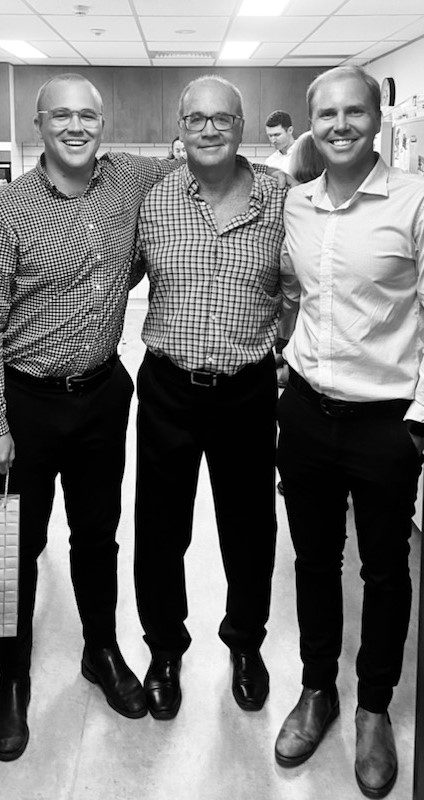 Bell Legal has a proud history stretching back to 1955, and we very much look forward to the Trembath family continuing our legacy in law and enriching the Gold Coast legal community.
To Billy, congratulations.  We love having you as part of the BLG team and look forward to being part of your path in law.