RUOK? Day
RUOK?
RUOK is an Australian organisation dedicated to help people struggling with life to connect with others and let them know someone cares.
Today, 13 September, is 2018's RUOK? Day
It is an opportunity to consider how the people around us are doing. We live busy lives and sometimes a person's struggles can be hard to see. Many of us hide our feelings, put on a brave face and don't talk about our worries. Sometimes this can have tragic consequences.
At Bell Legal Group we are a bunch of committed professional people but we are also humans too. With lives that ebb and flow with happiness and sadness. We are here to support one another and hope that in connecting with each other, our friends, family members and people we just meet along the way, that someone struggling will realise that another person cares.
It's okay to ask 'Are you okay?'
It is a good thing to lift your head up now and again and check that your friends and colleagues are okay. It is a great thing to ask yourself 'Am I okay?" And even better to talk. It can just be a few words here and there that makes all the difference to a person struggling to cope but keeping it inside.
On the RUOK? website there is a wealth of really helpful and informative material. We truly commend the work and the commitment of all those involved.
In the office today we took time out to think about RUOK and one another (and we managed to eat a few cupcakes along the way).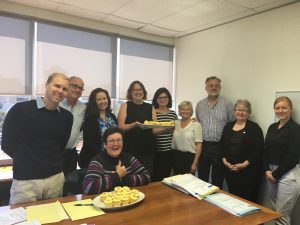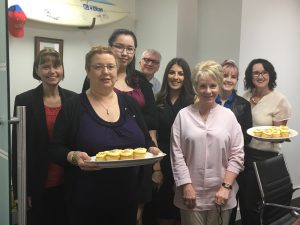 Thank you to RUOK for all that you do and please keep it up.