#MeToo and Gender Issues in Employment
Women in Law
Margaret Miller, Partner of Bell Legal Group, recently spoke at the Women in Law seminar about the #MeToo movement and gender discrimination issues.
The seminar was inspired by the #MeToo Campaign and acknowledged the magnitude of issues women face in relation to sexual harassment and gender inequality.
Held at Bond University on the Gold Coast on 16 March 2018, speakers came from the fields of sexual harassment and family law, domestic violence, and media to deliver a stimulating discussion of the challenges women face in the context of the law.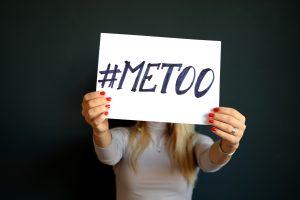 #MeToo discussion paper
A partner in the Dispute Resolution and Litigation team at Bell Legal Group, Margaret handles employment law disputes. At the Women in Law seminar she presented a paper about the #MeToo movement and gender issues in employment.
Margaret gave some examples of Australian court intervention in this area. Employers must it seems take the issue seriously or risk the consequences. Margaret explained from an expert employment law perspective about the obligations upon an employer to have a clear written policy that is not just there but is implemented. Mechanisms must be put in place to make the policy effective including accessible complaint procedures.
You can access a complete copy of Margaret's paper here.
Solicitor Rebekah O'Sullivan and barrister Simone Fraser also spoke at the event. The photo below shows Margaret with Rebekah and Simone along with the Committee that organised the event.
Disclaimer
The content of this article and the presentation paper are general in nature. It is not legal advice and must not be relied on as such. If you are experiencing discrimination in your workplace please contact Margaret Miller to obtain advice specific to your circumstances. Call 07 5597 3366 or send an email to law@belllegal.com.au