Parenting at Christmas After Separation
Planning for Christmas following separation
Christmas is getting closer with only a few weeks left to prepare and plan for the big day.
For some this will be the first Christmas following separation. This can be a strange and upsetting time for anyone but perhaps the changes are especially hardest for children having to deal with a whole new set of arrangements. In a legal context it is important to keep in mind that the best interests of the children should always come first.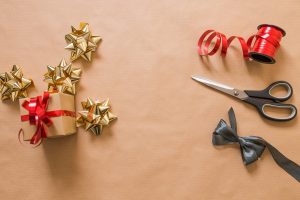 Every family is unique
There as many different ways to structure Christmas arrangements as there are different types of families. Make sure that whatever arrangements you agree are focused upon the best interests of the children and you won't go too far wrong.
For parents of younger children it can be upsetting not to be with them on Christmas morning when they open their presents under the tree. Or in some households on Christmas Eve or even on Boxing Day. This can be overcome by having a separate present openings in each household. That way you can create separate special times.
Typical arrangements for two household families
Some fairly common parenting arrangements for Christmas following separation include:
Children spending Christmas Eve and Christmas morning with one parent and Christmas afternoon and Boxing Day with the other parent;
Alternating those arrangements each year;
Suspending 'normal' time during the special days of Christmas;
For very young children where overnight time with one parent isn't practical arranging some time between the child and non-resident parent on Christmas morning
Certainty helps takes stress away
When we as lawyers are involved in parenting matters one of our jobs is drafting the documents to set out arrangements for Christmas. It is a good idea to have everything set out in writing in good time so that you reduce the prospects of arguments. It can be important for the children to know well in advance what to expect.
Having arrangements locked in for the long term can save an awful lot of stress at what is a busy and exciting time of the year. Not having to renegotiate each time the holidays loom closer can help build a better post separation parenting relationship with your ex, which can only be good for your children.

Managing change
Put the dates on your calendar, talk to the children about the new arrangements. Children are very adaptable but like the rest of us they like to know what is supposed to be happening. If they know that they'll be spending time with each parent and that they won't be missing out then that can help keep them on an even keel for the holidays.
Formalising arrangements legally
When long term parenting arrangements are agreed including Christmas times it is a good idea to properly document these either as a Parenting Plan or as Consent Orders.
For more information about these documents and how to prepare them please contact us.
Legal help ready when you are
If you need legal help or guidance with parenting matters please get in touch with our dedicated Family Law team on 07 5597 3366 or complete the Contact Us form below.
For more information on this topic please contact Margaret Miller, Partner and Family Lawyer. This article has been prepared by Bell Legal Group for general information purposes only. It is not legal advice and should not be relied upon as such.