Family Law legal costs
Family law legal costs in the firing line (again)!
After hearing a Family Court property settlement/parenting case in Sydney recently*, Justice Benjamin referred two solicitors to the Legal Services Commissioner to investigate whether the fees charged to their clients amounted to misconduct or unprofessional conduct.
Justice Benjamin, who ordinarily sits in Hobart, said he regularly heard cases in the Sydney Registry and had "observed what seems to be a culture of bitter, adversarial and highly aggressive family law litigation". "The consequences of obscenely high legal costs are destructive of the emotional, social and financial well-being of the parties and their children,"
Justice Benjamin said, "I have become increasingly concerned about the high levels of costs charged by the legal profession in property and parenting proceedings."
'Chasing every rabbit down every hole.'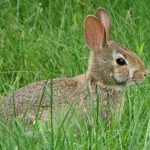 Clearly frustrated that concerns expressed in previous judgments had "seemingly gone unheeded", the judge said it "must stop. Whether this win at all costs, concede little or nothing, chase every rabbit down every hole and hang the consequences approach to family law litigation is a reflection of a Sydney-based culture by some or many litigants or whether it is an approach by some legal practitioners or a combination of both, I do not know."
'Unnecessary'
His Honour said he had read each and every one of the letters sent by the lawyers, which were included within 500 pages attached to an affidavit by the father in the case; the judge said some were "inflammatory and reflected the anger of the parties. The letters were at times accusatory. They were often verbose and at times involved unnecessary tit for tat commentary. Some of the letters served little or no forensic purposes," he said.
"Solicitors are not employed to act as 'postman' to vent the anger and vitriol of their clients. The solicitors are professional legal practitioners and charge significant hourly rates for their time and skills … they must ensure that correspondence and communication is necessary, balanced, considered and relevant."
'Eye-watering'
Justice Benjamin said parties to family law matters were often distressed, anxious, angry, upset and emotional, had little experience in court process and were generally unsophisticated litigants in terms of costs who relied on their lawyers.
He said all judges had seen outrageous examples where parties had seen their financial circumstances emasculated or wholly lost by the impact of legal costs. Here, the parties spent an "eye-watering" total of about $860,000 in legal costs and disbursements.
Bell Legal Group's approach
As a firm practising in family law, we have occasionally encountered other lawyers whose aim appears to be to escalate costs, either hoping to make the litigation too expensive for the other party or, where there are unresolved personal issues, to 'ventilate the anger and vitriol of their client' in lengthy correspondence.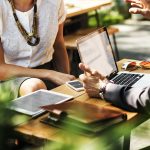 Analytical
We know of the expense of going to Court and undertake a 'cost analysis' of family law proceedings at the outset. Sometimes it is more cost effective to take the dispute straight to Court if it cannot be settled promptly by negotiation as we have found the Federal Circuit Court to be highly proactive in resolving cases.
Cost-effective
If the dispute cannot be resolved amicably by the parties themselves, we will work to negotiate a resolution cost-effectively. Mediation is a highly successful process used by the Court to avoid taking matters to trial. We will also guide our client in completing steps themselves (such as preparing disclosure documents), to keep their legal costs down.
Outcome focussed
If an offer made that is close to the possible Court outcome in parenting matters, or within the range in financial matters, we will provide our client with a 'cost analysis' to ensure that the client will not end up with less because of legal costs for a trial if the offer is rejected.
Find out more about our Family Law services by clicking here.
Disclaimer
This article was written by Margaret Miller, partner at Bell Legal Group. It is general in nature, is not legal advice and must not be relied on as such. If you need assistance with a Family Law matter, please contact Margaret Miller to obtain advice specific to your circumstances. Call 07 5597 3366 or send an email to mmiller@belllegal.com.au