Happy (?) Break-Up Day
It's Break-Up Day
According to an interesting news article that appeared in yesterday's Sydney Morning Herald, today, 11th December, is 'Break-Up Day'.
Owing to a combination of factors the article, by Jenny Haward, suggests that two weeks out from Christmas Day is statistically the most likely day to call it quits on a failing relationship.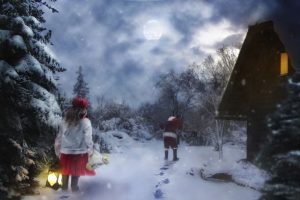 Why split at this time of the year?
A reluctance to spend money on gifts for a soon-to-be 'ex' is a practical if perhaps rather mercenary reason offered. Spending special time with friends and family with the prospect of this being blighted by the presence of an unwanted partner was given as a reason for a pre-seasonal split by one lady interviewed.
Whatever the reason or reasons for a separation it is often a very confronting and uncomfortable experience. Add in the sentiments of the holiday season and the family pressures that brings it may leave a person feeling lost and uncertain about their future.
Whether 11 December will always be known as Break-Up Day remains to be seen but in the meantime you can read the article on the Sydney Morning Herald's website by clicking here.
Find out where you stand
If you find yourself newly separated or thinking about separating it can help put your mind at rest to find out where you stand legally. There can be issues over property or parenting that need to be dealt with. Having a clear idea what your rights and obligations are from the outset can give you the best opportunity to plan properly so that you get the best outcome you can.
Getting early legal advice when separating can help work out how to tackle some big issues. For example:
Should I move out?
What do I tell the children?
How can I protect my financial interests?
Free checklist – things to do when separating
From a practical point of view there are a number of steps you should consider too. We have prepared a checklist to assist and you can access a copy of this here:
Bell Legal Group Separation checklist.
Legal help ready when you are
If you need legal help or guidance with parenting matters including as a grandparent please get in touch with our dedicated Family Law team on 07 5597 3366 or complete the Contact Us form below.
For more information on this topic please contact Margaret Miller, Partner and Family Lawyer. This article has been prepared by Bell Legal Group for general information purposes only. It is not legal advice and should not be relied upon as such.