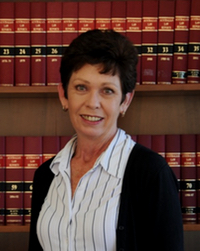 Leanne Gibson – Conveyancing Paralegal
Leanne commenced her legal career in 1979 with a sole practitioner. Over the years, she has worked in various firms all over Queensland. She has experience in a variety of areas of law including Conveyancing, Probate and Deceased Estates, Family Law and Litigation as well as management of small firms including Bookkeeping and Taxation.
Her interests include camping, fishing, sewing and spending time with her two daughters and grandson.
Leanne Gibson, LGibson@belllegal.com.au | T: +61 7 5597 3366 | F: +61 7 5597 3988