John Fradgley, Partner and newly appointed Deputy Chairman of the Gold Coast Hospital Foundation, recently attended a special reception event to welcome Mr Gary Baildon AM to his role as the Gold Coast Hospital Foundation's inaugural Ambassador.
The appointment of Mr Baildon follows the recent launch of the Gold Coast Hospital Foundation Ambassador Program. The Ambassador Program aims to engage a core group of supporters to share the Foundation's message and inspire the community to help achieve the Foundation's mission to continually improve public health services for the local community.
The Ambassador's passion, connections and influence to grow community support for the Foundation's work, will in turn help raise the funds to deliver projects that make a real impact to the Gold Coast community.
The Foundation looks forward to introducing many more Ambassadors in the future.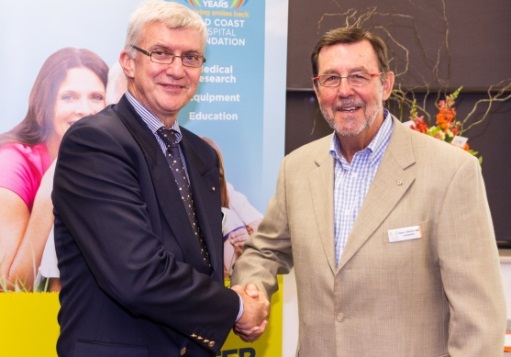 For more information on the Foundation, please follow the link below:-
   http://gchfoundation.org.au/