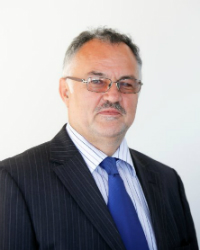 Esef Mirascija – Solicitor & Migration Agent
Esef was educated in Bosnia and Herzegovina and graduated from Law School in that country in 1979. Previously he has held positions as a Professor of Law at the University of Sarajevo and Deputy Tax Prosecutor in Bosnia.
Esef migrated to Australia as a refugee in 1994 following the conflict in that country and recommenced his legal studies at the University of Adelaide graduating in 1998. He was admitted as a Solicitor of the Supreme Court of Queensland in 2002.
Esef is fluent in Bosnian, Croatian and Serbian.
Esef advises on a wide range of Migration Law issues including:
• Initial Advice
• Application Assistance
• Preparation of Forms
• Assistance with the collection of Documentation and Evidence to support the Application
• Preparation of Submissions on the Law and Migration Regulations and related correspondence with the Department of Immigration and Border Protection (DIBP)
• Appeals against the primary DIBP decisions to the Migration Review Tribunal (MRT), Administrative Appeal Tribunal (AAT) and appeals to the Federal Court
Esef has helped migrants from all over the world come to Australia under the following programs:
• Business Migration
• Skilled Migration
• Family Migration
• Employer Sponsor Migration
• Visitor and Student
Affiliations & Memberships
Member of Queensland Law Society
Member of the Migration Agents Registration Authority (MARA)
Member of the Migration Institute of Australia (MIA)
Personal and Community
Honorary President and Councillor for the Bosnian Association Gold Coast
Trustee of the Islamic Society of Gold Coast Inc.
Gold Coast over 35 soccer association member
Esef Mirascija, emirascija@belllegal.com.au | T: +61 7 5597 3366 | F: +61 7 5510 3110
Reg MARN No 0000959
Personal Assistant: Tracey Carroll, tcarroll@belllegal.com.au