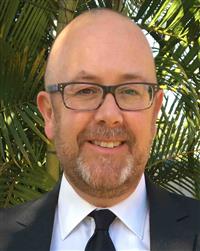 Alex Wynn – Senior Associate
Alex is a Senior Associate, Family Law – Dispute Resolution and Litigation.
Prior to joining our team he was a sole practitioner having previously worked for another Gold Coast firm. In the UK Alex enjoyed a varied legal career including running teams of litigation staff and management consulting on complex high value industrial and commercial projects.
Since practising law in Australia Alex has developed a strong empathy with the practice of family law. His focus is upon the best outcome for his clients and he strives to avoid litigation wherever possible. If court is required Alex is extremely experienced. He has appeared in numerous courts in both Australia and the UK.
Alex holds dual nationality having migrated from England in 2005. He is married with 3 young sons who keep him very busy outside of the office. He is current President of their school's P&C Association. When time allows he enjoys sports, literature and Indian cuisine.
Alex is experienced in advising and representing clients in:
Dispute Resolution
Mediation
Courtroom Advocacy
Divorce
Family Law Property Settlements
Binding Financial Agreements
Parenting Plans
Children's matters
Orders for children with special needs
Domestic Violence
International Family Law
Wills & Estates
Estate Litigation
Commercial Litigation
Criminal matters
Debt recovery
Appeals
Qualifications and Memberships
Solicitor of the High Court of Australia
Solicitor of the Supreme Court of Queensland
Bachelor of Laws
Graduate Diploma in Legal Practice
Master of Laws
QLS Practice Management Course
Member of the Queensland Law Society
Alex Wynn, AWynn@belllegal.com.au | T: +61 7 5597 3366 | F: +61 7 5597 3988